KEynote Speakers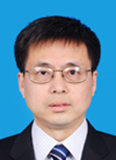 Prof. Jizhong Zhu, IEEE Fellow
South China University of Technology, China
Bio: Jizhong Zhu is a Professor of South China University of Technology, and National Distinguished Expert. He is an IET Fellow, IEEE PES Smart Building, Loads, Customer Systems Technical Committee member, Chair of IEEE SBLC Load Subcommittee, Chair of IEEE SBLC Asia-Pacific Working Group, IEEE SMC Technical Committee on Intelligent Power and Energy Systems Technical Committee member. He is also an Expert of IEEE 2030.9 Standard WG on Micro-grids, Expert of International Electrotechnical Commission WGs IEC SEG6, IEC TC22 AHG1, IEC TC22 AHG2, respectively, and Chair of IEEE Standard IEEE P2781 - Load Modeling and Simulation for Power Systems. Dr. Zhu has worked at ALSTOM Grid Inc. in Washington State, Howard University in Washington, D.C., the National University of Singapore, Brunel University in England, and Chongqing University in China. He was a Senior Principal Power Systems Engineer as well as a Fellow with ALSTOM Grid Inc., and an honorable advisory professor of Chongqing University. He has published six books as an author and co-author, as well as about two hundred papers in the international journals and conferences. His research interest is in the analysis, operation, planning and control of power systems, smart grid, power markets as well as applications of renewable energy.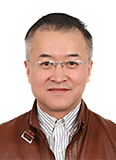 Prof. Tao Zhang
North China University of Technology, NCUT, China
Bio: Zhang Tao, professor, doctoral tutor, "Distinguished Expert" of overseas high-level talents introduced by the Central Organization Department, Chief Scientist of Aerospace Changfeng of Aerospace Science and Industry Group, Vice President of Beijing European and American Alumni Association, President of Electronic Branch of Beijing Expert Association, Distinguished Expert of Beijing Overseas High-level Talents "Haiju Project", "High-end Leading Talent" of National Zhongguancun Science and Technology Demonstration and Entrepreneurship Base, Beijing International "High-end Business Talent" Award, and Chief Technical Expert of National Golden Shield Project. Expert leader of key R&D projects of informatization construction of National Development and Reform Commission, expert of national informatization projects, member of National Science and Technology Award Expert Committee, special expert of key R&D of Ministry of Science and Technology, and expert of National Natural Science Foundation of China. He used to be the chief architect of the German Volkswagen Computer Expert System, the senior consultant of the banking business of IBM Corporation of America, and the vice president of the technology and operation department of Bank of America. Engaged in the research and application of big data core algorithms, data integration and data governance, the design and construction of powerful intelligent engine middle and back-office architecture, providing 360-dimensional support for applications in various fields of foreground application scenarios, and leading the design, development and implementation of 28 intelligent application systems: 1. Smart financial risk prevention and control, 2. Smart city, 3. Safe city, 4. Intelligent transportation, 5. Smart medical care, 6. Wisdom.
Prof. Chuan-Ming Liu
National Taipei University of Technology (NTUT), Taiwan, China.
Bio: Dr. Chuan-Ming Liu is a professor in the Department of Computer Science and Information Engineering (CSIE), National Taipei University of Technology (Taipei Tech), TAIWAN, where he was the Department Chair from 2013-2017 as well as the Head of the Extension Education Center at the same school from 2018-2021. Dr. Liu received his Ph.D. in Computer Science from Purdue University in 2002 and joined the CSIE Department in Taipei Tech in the spring of 2003. In 2010 and 2011, he has held visiting appointments with Auburn University, Auburn, AL, USA, and the Beijing Institute of Technology, Beijing, China. He has services in many journals, conferences and societies as well as published more than 120 papers in many prestigious journals and international conferences. Dr. Liu was the co-recipients of many best paper awards, including ICUFN 2015, ICS 2016, MC 2017, WOCC 2018, MC 2019, MC 2021, and WOCC 2021. His current research interests include big data management and processing, uncertain data management, data science, spatial data processing, data streams, ad-hoc and sensor networks, location-based services.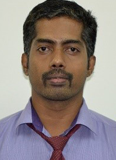 Prof. Kannimuthu Subramaniyam
Karpagam College of Engineering, Anna University, Chennai, India

Bio:Kannimuthu Subramaniyam is currently working as Professor in the Department of Computer Science and Engineering at Karpagam College of Engineering, Coimbatore, Tamil Nadu, India. He is also an In-Charge for the Center of Excellence in Algorithms. He is an IBM Certified Cybersecurity Analyst. He did PhD in Computer Science and Engineering at Anna University, Chennai. He did his M.E (CSE) and B.Tech (IT) at Anna University, Chennai. He has more than 15 years of teaching and industrial experience. He is the recognized supervisor of Anna University, Chennai. Two PhD candidate is completed their research under his guidance. He is now guiding 7 PhD Research Scholars. He has published 54 research articles in various International Journals. He published 2 books ("Artificial Intelligence" & "LinkedList Demystified-A Placement Perspective" and 3 Book Chapters (WOS / Scopus Indexed). He is acting as mentor / consultant for DeepLearning.AI, Hubino, MaxByte Technologies and Dhanvi Info Tech, Coimbatore. He is the expert member for AICTE Student learning Assessment Project (ASLAP). He has presented a number of papers in various National and International conferences. He has visited more than 75 Engineering colleges and delivered more than 125 Guest Lectures on various topics. He is the reviewer for 35 Journals and 3 Books. He has successfully completed the consultancy project through Industry-Institute Interaction for ZF Wind Power Antwerpen Ltd., Belgium. He has received funds from CSIR, DRDO and ISRO to conduct workshops and seminars. He has completed more than 610 Certifications (41 Specializations and 4 Professional Certifications) in Coursera, Hackerrank and NPTEL on various domains. He has guided a number of research-oriented as well as application-oriented projects organized by well-known companies like IBM. He is actively involving in setting up lab for Cloud Computing, Big Data Analytics, Open-Source Software, Internet Technologies etc., His research interests include Artificial Intelligence, Data Structures and Algorithms, Machine Learning, Big Data Analytics, Virtual Reality & Blockchain.